Our Firm
Beacon Adjustment LLC is a forward thinking public adjustment firm known for adding a personal touch to an impersonal industry. We handle every claim as if the property at hand was our own. Using years of industry experience our adjusters are known throughout New England as a tough but fair public adjusting firm. We stand strongly behind our reputation as competent estimators and negotiators but the work doesn't stop there.
Beacon Adjustment takes pride in our ability to find the correct coverage in even the most abstract claims to ensure a fair and accurate settlement. Don't waste your time with a national franchise when you have an industry expert right in your backyard. Give us a call or drop a message in the questions box to have a hassle free discussion about what Beacon Adjustment can do for you.
Ryan Fennelly (President)
​Thank you for taking the time to consider Beacon Adjustment LLC. I truly do my best in this industry to look out for the consumer in the many facets of property insurance claims. I pledge to offer only the best service and advice throughout the claims process. After many years in the industry I have made a name for myself by becoming well versed in coverage, estimating, negotiating and keeping a level head in tough situations. I guarantee you won't find a better representative or a better public adjusting firm in New England.
Let us go to work for you. Thanks again for your time.
Sincerely,
Ryan Fennelly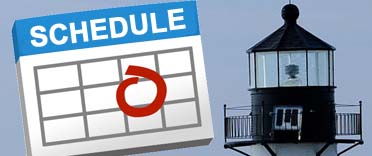 To set up a consultation, call us today at 603-391-4032.
"I can't thank you enough for all of your help with my insurance claim. You made a very over-whelming and stressful situation so much easier to deal with." – Christine, Gilford NH